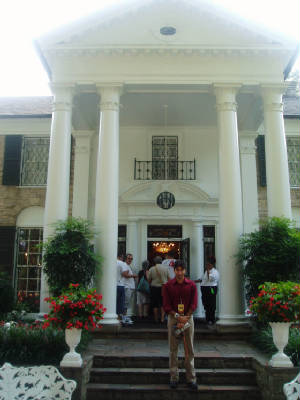 GET READY TO GO INSIDE WITH FALI!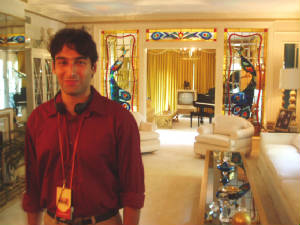 THE LIVING ROOM...
...THE DINING ROOM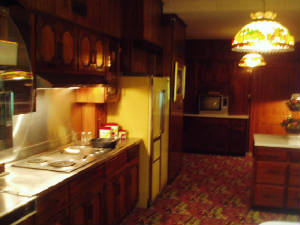 THE KITCHEN!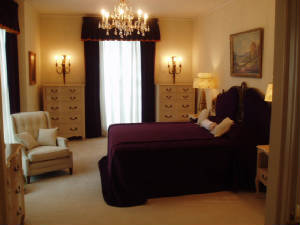 THE DOWNSTAIRS BEDROOM!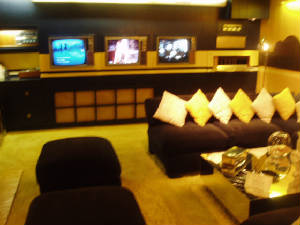 AND THEN WE GO DOWN THE STAIRS TO...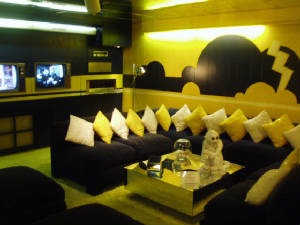 ...THE TV & REC ROOM!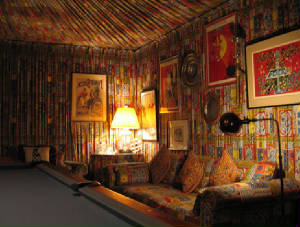 POOL ROOM IN THE CELLAR- COVERED WALL TO WALL WITH ACTUAL FABRIC!
AND FROM THE CELLAR YOU MOVE ONTO THE JUNGLE ROOM!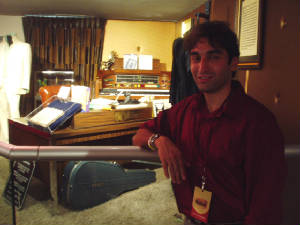 OUR NEXT STOP WAS THE EXHIBIT HALL...FALI AT ONE OF ELVIS'S STUDYS!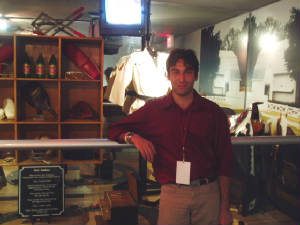 THIS EXHIBIT CONSISTED OF ONLY ELVIS'S SPORTS MEMORABILIA
WE EVEN GOT A CLOSE UP OF ELVIS'S FAMOUS KARATE SUIT!
ELVIS'S GUN COLLECTION IN THE EXHIBIT HALL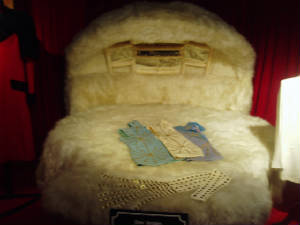 CHECK OUT ELVIS'S SHAGGADELIC BED- IT EVEN HAD A BUILT IN STEREO!