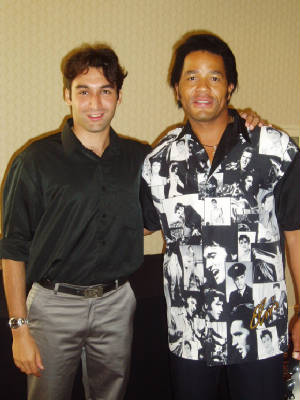 THIS GENTLEMAN CAME ALL THE WAY FROM BRAZIL...
A LONG TIME ELVIS FAN WITH THE NEXT GENERATION...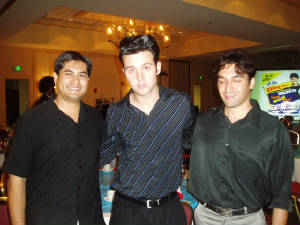 JONATHAN & FALI MEET THEIR FIRST ELVIS IMPERSONATOR OF THE DAY!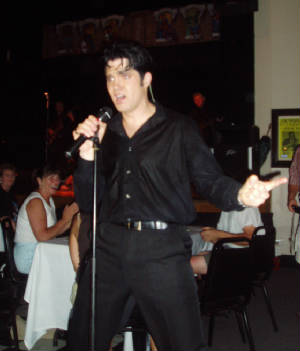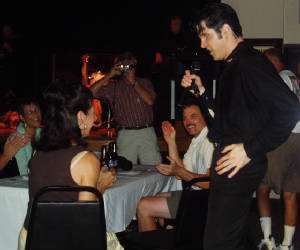 THIS GUY REALLY COULD TURN IT ON LIKE ELVIS...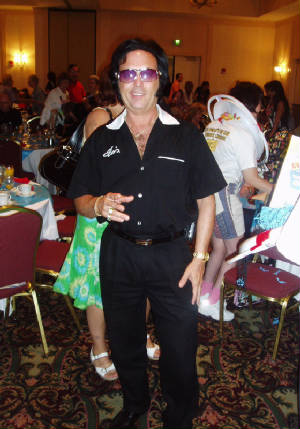 THIS ELVIS FAN CLUB MEMBER NOT ONLY LOOKED LIKE THE KING...HE EVEN HAD THE TCB RING ON HIS FINGER TO SHOW HOW COOL HE WAS...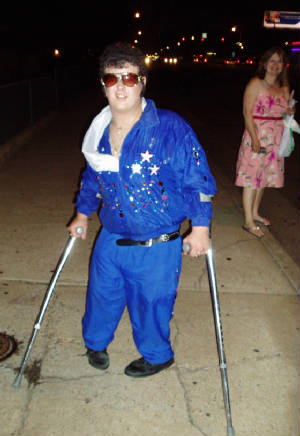 WE SPOTTED THIS WONDERFUL CHAP OUTSIDE GRACELAND THE NIGHT BEFORE WE WERE TO LEAVE...AND WE HAD TO ADMIRE HIS SPIRIT & DEDICATION! INSPITE OF HIS DISABILITIES...HIS LOVE FOR ELVIS ENCOURAGES HIM TO WALK ON!