MOVIE/MUSIC WISE...
Six Elvis CD's Released In India at Rs 399 each! If Elvis fans want to pick any of them up at a discount...mail me...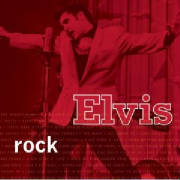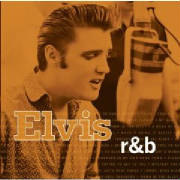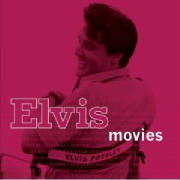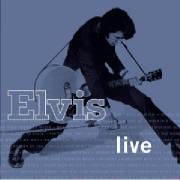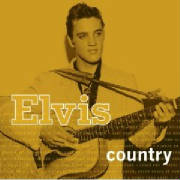 Store Update: Music Store Hiro Music House at Fort,Mumbai has a good selection of Elvis CDS and if you request them, they will try and procure the specific CD you want. Elvis's NBC 68 Comeback Special (3 DVD Set/Special Edition); Aloha From Hawaii (2 DVD Special Edition) & the single DVD of That's The Way It Is (Special Edition) is still available at a number of the big stores in the city.
Elvis Movies on DVD/VCD format are available in stores. So far 14 titles have been officially released in India. The list includes; King Creole, Jailhouse Rock, Speedway, Blue Hawaii, Fun In Acapulco, Easy Come Easy Go, Gi Blues, Paradise Hawaiian Style, Roustabout, Girls Girls Girls, Double Trouble, Kid Gallahad, Viva Las Vegas & That's The Way It Is.
The
Elvis By The Presleys
CD & DVD is also available in India at your local music store! If you can't find it in a store - get it online from the official Sony Bmg India website -
www.sonymusic.co.in

The ONE Big Important Release!
Elvis: A King in the Making by Alfred Wertheimer
In 1956, a 21-year-old singer called Elvis was at the beginning of his career. Alfred Wertheimer, a young New York freelance photojournalist, was asked by Elvis' new label, RCA Victor, to photograph the rising star. In the course of this one-day assignment, Wertheimer was so struck by the charisma of this stunningly photogenic performer, that, whenever time and budget permitted, he felt compelled to continue to document Elvis and the everyday moments in his life during that crucial year. Wertheimer's unobtrusive photographs of Elvis in performance, with his fans, and in the recording studio, as well as at home with his family, were the first and last unguarded look at the King of Rock 'n' Roll, and present a uniquely intimate portrait of one of the world's most famous cultural figures.
Release Date: Out In Stores Now


MORE COOL BOOKS ON ELVIS...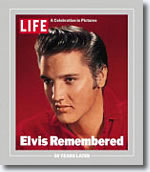 Life: Elvis Remembered - 30 Years Later - by the Editors Of Life Magazine (Time Warner, 144 pgs) (A Must Have Book!)
Elvis Presley: The Family Album by George Klein (Little Brown & Co, Hardback, 144 pgs)
The Elvis Encyclopedia by Adam Victor (Overlook Press, 420 pgs)